Saigon South Residence Apartment
Ngày đăng: 23/07/2021
Saigon South Residence Apartment in District 7 is one of the apartment projects of the Phu My Hung investor.
– 2 bedroom apartment type: 65 – 71.42 – 74,77– 75,99 square meters Price from: 2.4 – 2.7 billion (VND)
– 3 bedroom apartment type: 94.89 – 100,35 – 104,03 square meters Price from: 3.4 – 4 billion (VND)
HOTLINE: 098.98.55.488 (Call/ Zalo/ Viber)
To see detailed price of apartment (Updated from November 20, 2019) PLEASE CLICK TO FANPAGE.
---
It can be said that this is one of the successful apartments of the Phu My Hung Investor. With the presence of a reputable Phu My Hung investor, it has developed many apartment projects in Vietnam.
To catch the latest information, Please call the HOTLINE number:

098.98.55.488
---
OVERVIEW OF SAIGON SOUTH RESIDENCE APARTMENT
Project name: Saigon South Residence
Project location: Nguyen Huu Tho street, Tan Phong ward, District 7
Investor: Phu My Hung Investor
Construction contractor: An Phong Group
Project distribution unit: Sunreal Real Estate Company
Project scale: 33.000 Square Meters
Scale: 6 blocks with a height of 19 to 29 floors, 2 basements.
Construction density: 31%.
1st and 2nd floor are shophouse area.
Floors 3 – 29: apartments for living.
Number of apartments: 1840 units.
Apartment area from: 65 – 71 – 74 – 75 – 76 – 95 – 100 – 105 (square meters) type 2 bedrooms to 3 bedrooms.
Time to receive the house: The apartment is now built and the suitcase is ready to move into live.
Bank lends 65%: Vetcombank and TP Bank
Sourc: Youtube
---
INVESTOR
Phu My Hung is a group of experts in the field of construction of real estate business. And that is one of the largest and earliest real estate businesses in Vietnam.
The common point of Phu My Hung projects is to not only bring the perfect value to residents' life but also become an indispensable embellishment for the overall appearance of Saigon.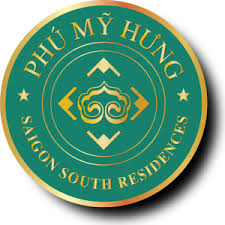 Therefore, it's easy to see that most of Phu My Hung's products are "sold out" quickly from the time they were still cherished.
---
APARTMENT LOCATION OF SAIGON SOUTH RESIDENCE
Saigon South Residence Apartment in district 7 is located on the Nguyen Huu Tho Street adjacent to the administrative center of District 7 and Phu My Hung.
From the apartment going through Nguyen Huu Tho to the center of District 7 only takes 5 minutes.
To Phu My Hung just 3 minutes, easy to use utilities here.
The central area of ​​District 7 – Nguyen Huu Tho Street is always dry in the rainy season.
Via Nguyen Van Linh Boulevard, it is easy to move to the Southwestern Region, Vung Tau, …
---
UTILITIES SAIGON SOUTH RESIDENCE
Saigon South Residence Apartment is located in a civilized, modern and livable urban area in District 7 and Nha Be District.
UTILITIES INSIDE AREA
Saigon South Residence Apartment is famous for its modern internal utilities. There are a total of 69 utilities. Up to the present time, utilities have been put into operation to serve the daily needs of residents in the project.
Overflow swimming pool – Area of 1700 m2 surrounded by cool green trees, on the break bank equipped with sun loungers in the morning and sunshades for children to rest.
Multipurpose sports ground – Modern design, serving the health care and beauty needs of residents living in Sai Gon South Residence.
Green park – With a scale of 12,817m2, we can comfortably go for exercise and sightseeing by the lake, chat, organize outdoor parties on weekends with friends and loved ones.
Gym – Open daily, giving customers the opportunity to practice sports without having to go far.
Lobby – Designed in luxurious style with enthusiastic, attentive service of the reception. We can sit with friends or simply take a break.
Convenience store chain – Located on the ground floor of the project, serving the unlimited shopping needs of the residents, bringing convenience to ladies.
Banquet Hall – The area for families wishing to organize small parties such as birthday parties, reunions with relatives, friends or even family's year-end parties.
Children's play area – Designed scientifically inside the building, a place for children to unleash creativity, support the intellectual development of children.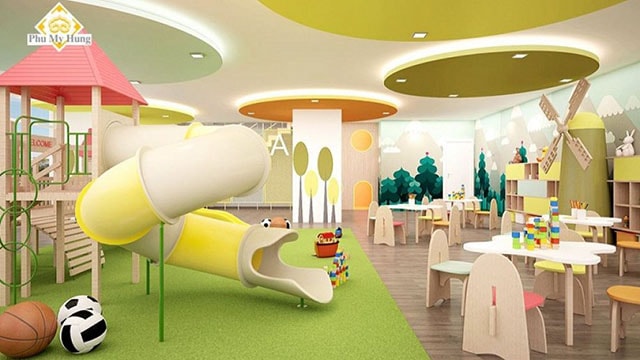 UTILITIES OUTSIDE AREA
Saigon South Residence is located on Nguyen Huu Tho street, adjacent to Ranh Dia river, it takes 5 minutes to reach Phu My Hung urban area, which is very convenient to move and connect external facilities such as The Crescent center, shopping malls, convenience stores, and national schools, international financial commercial center, FV hospital, etc.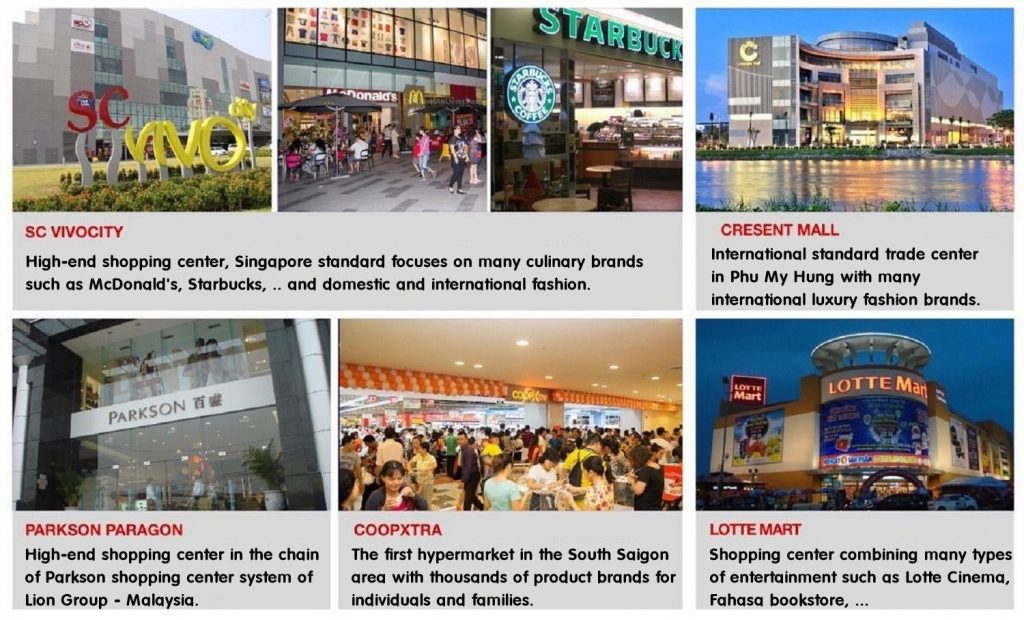 International Financial and Commercial Area – A large concentration of multinational companies such as Unilever, Vinamilk, Manulife … create jobs near home for Saigon South Residences residents.
International General Hospital – A place of international standard health care and protection close to Sai Gon South Residence apartment such as FV, Tim Tam Duc.
---
FLOOR DESIGN
Saigon South Residences in District 7 is designed in a synchronized manner, with a total area of 32,900 square meters and a structure of 19 to 29 floors. Overall, there are 1840 apartments including 2 main types of rooms: 2 bedrooms and 3 bedrooms suitable for all needs.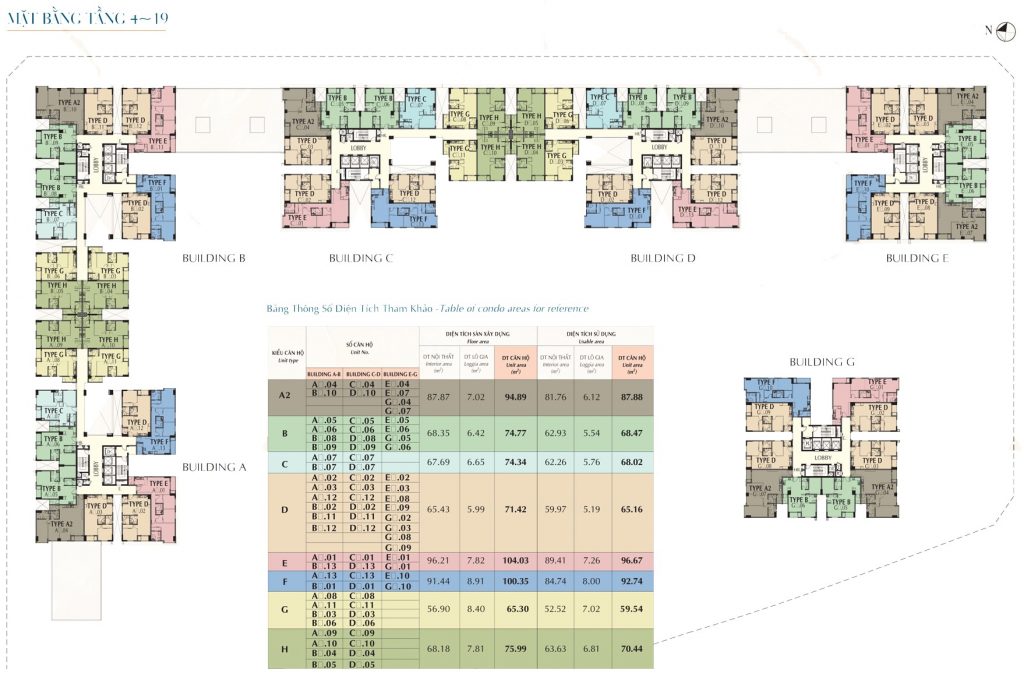 Each apartment has an area of 70 square meters to 105 square meters, in which the area ratio of the rooms is reasonably allocated. Besides, there are 28 shops and 8 shophouses in operation.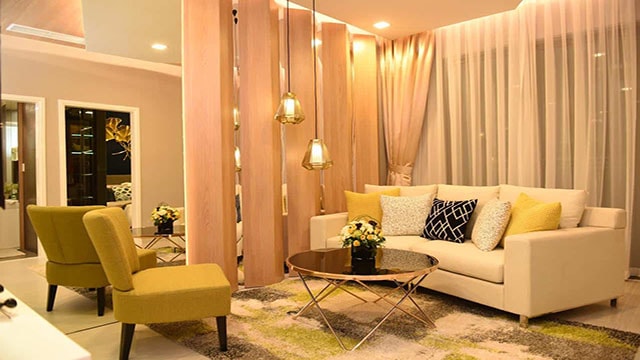 ---
PRICE OF SAIGON SOUTH RESIDENCE
Saigon South Residence apartment district 7 is rated as preeminent by the best flexible and unique payment policy in the high-end apartment segment.
In order to support customers the most, the investor has expanded the flexible payment policy by 3 methods:
To get the selling price of each apartment and detailed subdivision of Saigon Residence apartment, please contact the Hotline: 098.98.55.488 (SMS/Call/Zalo/Viber)
SEARCH INFORMATION ABOUT THE LATEST PRICE OF APARTMENTS 11/2019

+ See more about apartment projects: HERE
+ Company address: B1.15 Sunrise Riveride Building, Nguyen Huu Tho Street, Tan Phong Ward, Nha Be District
Saigon South Residence Apartment District 7 – To catch the latest information- REGISTER NOW
HOTLINE: 098.98.55.488