Cosmo City Apartment District 7
Ngày đăng: 12/04/2021
Cosmo City Apartment District 7 is a super modern apartment project in District 7, present on the important route Nguyen Thi Thap helps traffic connecting District 1, 3, 4, 8 to District 9, District 2 easily easy.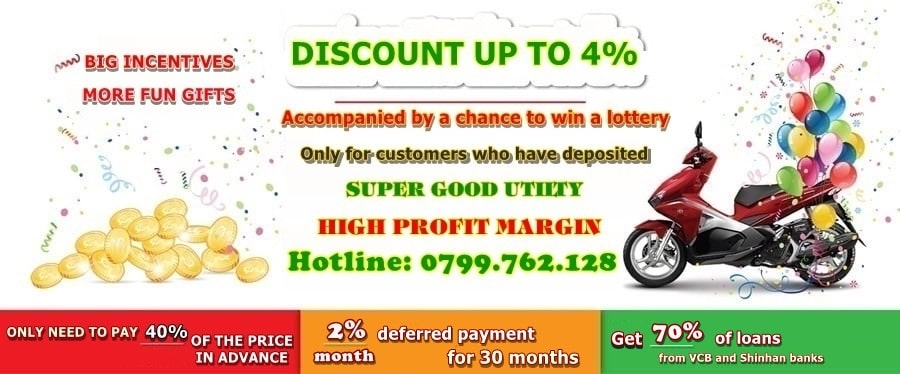 Outstanding features of the project:
Pink book for each apartment.
Key traffic location in District 7.
Only need to pay 40% of the price in advance, you can move in immediately.
It can be said that this is the second largest project after the great success of The Flemington in District 11. With the presence of a reputable Taiwan investor, it has developed many projects in major countries such as Malaysia, Australia and China. And returned to Vietnam in 2005 in Ho Chi Minh City.
With all of its enthusiasm, the investor has created a fresh, civilized and modern living environment. Designed in Taiwan's typical style, both classic and luxurious royal style.
To catch the latest information, Please call the HOTLINE number:

0799.762.128
OVERVIEW OF "COSMO CITY" APARTMENT DISTRICT 7
Project name: Cosmo City
Project location: No. 99 Nguyen Thi Thap, P. Tan Phu, District 7
Investor: Bao Gia Group – PAU JAR GROUP
Construction contractor: An Phong Group
Project distribution unit: Bao Khang Investment-Construction-Real Estate Company
Project scale: 48,644 m2.
Scale: 5 blocks with a height of 19 floors, 3 basements.
Construction density: 70%.
Ground floor, 1st and 2nd floor are shophouse area.
Floors 3 – 16: apartments for living.
Number of apartments: 404 units.
Apartment area from: 72m2 – 129m2 type 2 bedrooms to 4 bedrooms.
Time to receive the house: The house is now built and the suitcase is ready to live.
Legal: Pink book each unit, permanent ownership.
Bank lends 70%: Vetcombank and Shinhan.
2.5 years deferred payment without interest.
This is also one of the first rare projects in Vietnam to have built and released each new apartment for sale. This shows that the investor Cosmo City has always put the interests of customers first.
Sourc: Youtube
INVESTOR
Bao Gia Group (Pau Jar Group) is a multinational corporation established in 1991 in Taiwan. Bao Gia experts in the field of construction of real estate business.
The success of big multinational projects such as Taiwan, China, Australia, Malaysia, Vietnam, … is a testament to the strong position of Bao Gia Group in the world.
Marking a new turning point in Vietnam with the success of the Flemington project at 184 Le Dai Hanh, District 11 has affirmed its class and brand.
Following the above success, the Group has launched the Cosmo City apartment project with many outstanding advantages of location, design and utilities to ensure the most complete living for residents.
Take a look at some projects of Bao Gia Group in Vietnam:
Flemington
Docklands Saigon
Cosmo City
ROJECT LOCATION COSMO CITY Q7
Cosmo City Apartment district 7 is located on the front of 99 Nguyen Thi Thap Street adjacent to the administrative center of District 7 and Phu My Hung.
The project is only 500m from Phu My Hung area but closer to the central districts of the city such as District 1, District 4, District 3 … It can be said that this is the arterial road in the city.
From the project going through Nguyen Tat Thanh to the center of District 1, District 3 only takes 10 minutes.
To Phu My Hung just 3 minutes, easy to use utilities here.
The central area of ​​District 7 – Nguyen Thi Thap Street is always dry in the rainy season.
Via Nguyen Van Linh Boulevard, it is easy to move to the Southwestern Region, Vung Tau, …

UTILITIES COSMO CITY NGUYEN THI THAP
Cosmo City is located in a civilized, modern and livable urban area in District 7. Cosmo City is meticulously cared and developed by Pau Jar Group and developed by leading Taiwanese experts.
UTILITIES INSIDE AREA
The investor's desire is to create a clean living environment with full internal facilities to serve families for 3 generations. Up to the present time, utilities have been put into operation to serve the daily needs of residents in the project.
 Children's play area and fountain
Not just focusing on adult entertainment, the Apartment District 7 emphasizes the importance of children. Help relieve childcare pressure and find a play environment for fathers and mothers.
SkyView pool
With an area of ​​250m2 equipped with water filtration systems, 24/7 security guards. Besides, the dome on the pool serves to rest before and after swimming extremely convenient.
 Reading room of Cosmo City residents
The reading room is always full of useful bookshelves. This is a delicate combination of rest room and library creating luxurious harmony.
 Modern 3D golf course
With an area of ​​150m2 to play golf in the private room. You can experience new but equally genuine feelings with extremely modern equipment.
4D Game room
The game room is constantly updated to bring the most interesting games to residents. With modern equipment managed hours of play every day.
 Three floors of Big C Shopping Mall
In order to serve unlimited shopping needs, Big C supermarket at the first 3 floors of Cosmo always welcomes you. This is also the most stable supermarket on the market today.
Outdoor BBQ area
To create a lively atmosphere and entertain at the weekend, the BBQ area is one of the ideal solutions to give Cosmo residents the opportunity to get together.
 Walking path and relaxation
The walkway in the apartment's campus is covered with lush green trees with 2 roofs, shaded by green leaves extremely peaceful and cool.
UTILITIES OUTSIDE AREA
Cosmo City project is located on Nguyen Thi Thap big street, adjacent to Ca Cam river, a few hundred meters away from Phu My Hung, which is very convenient to move and connect external facilities such as bus stations, schools, hospitals, public works. green trees, …
Vietnam-Australia International School
This is the highest quality standard school and the most expensive tuition in District 7, when parents let their children study here, they cannot be criticized because the values ​​received are far beyond expectations.
Renaissance International School
Next door is the Blue Star Japanese Language School with a large number of students registered. And opposite the project is the International Enlightenment School with equally good service quality.
District 7 Hospital
The national standard hospital in District 7 adjacent to the Cosmo City project serves the daily medical needs of residents with quite affordable costs.
There are also banks, catering services around the project also attracts a large number of people moving through this route.
FLOOR PREMISES OF COSMO-CITY
Cosmo City Nguyen Thi Thap apartment has a height of 19 floors with 5 towers. The number of 404 apartments and 3 floors of shopping centers. Especially, there are 3 basements for parking to ensure adequate parking for all residents.
In order to bring comfort and convenience, the investor specially designed only 4 to 6 apartments on 1 floor. Each building is equipped with 2 elevators and 2 escape stairs that reach the standards of high-class apartments, serving up to the moving needs of residents.
Layout of apartment Block C
Layout of apartment Block E
Layout of apartment Block D
THE MODEL APARTMENT OF COSMO-CITY
The model house is designed fully furnished so that customers can visit and design their apartments like this or can change according to personal preferences.
PAYMENT METHOD OF COSMO-CITY APARTMENT
Cosmo City apartment district 7 is rated as preeminent by the best flexible and unique payment policy in the high-end apartment segment.
In order to support customers the most, the investor has expanded the flexible payment policy by 3 methods:
Pay 40% to receive the apartment, the remaining 60% to be paid to investors without interest in 30 months.
100% payment received a 4% discount on the sale price, then notarized for pink book for you.
You can also choose long-term loan because the project is supported by Shinhanbank and Vietcombank guarantee for up to 70% of the apartment value.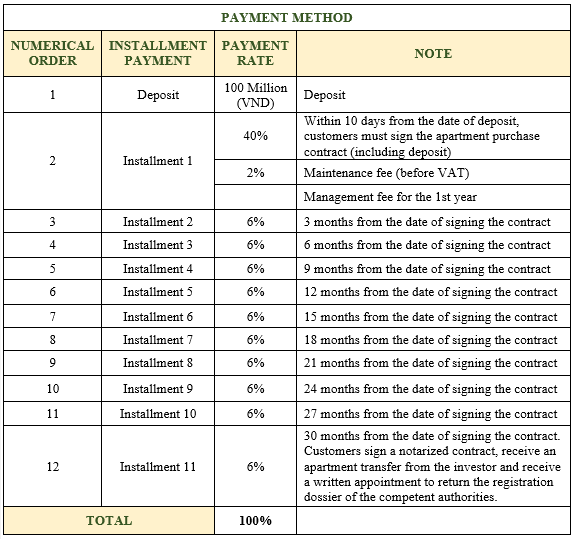 SEARCH INFORMATION ABOUT THE LATEST PRICE OF APARTMENTS 09/2019
PLEASE CALL HOTLINE:


WHAT ARE YOU RECEIVED WHEN REGISTERING?
Legal documents of Cosmo apartment District 7.
Internal information and sales policy.
A complete set of documents about the Cosmo-City Apartment project.
Get Free consultation on Cosmo apartment in District 7.
Get financial consultation and how to get a bank loan.
WHY SHOULD YOU INVEST IN APARTMENT IN DISTRICT 7?
Cosmo-City apartment is a big project in District 7. Of which 30% of the area is for utilities for residents living here.
 4-star luxury apartments consulted and designed by leading Taiwan architects.
 Prime location on Nguyen Thi Thap Street adjacent to the administrative center of District 7, convenient transportation.
 Each apartment is meticulously and harmoniously designed. Make the most of light, wind and air.
 Standard feng shui, high and cool land adjacent to Ca Cam river.
 High-class facilities: Big C supermarket, Skyview standard pool, 4D Golf room, 3D game room, …
 The profitability is very good when the investment price is reasonable and many preferential and discount policies.
CONTACT TO SEE THE SAMPLE APARTMENT DISTRICT 7

Cosmo City Apartment District 7 – To catch the latest information about the Cosmo-City apartment – REGISTER NOW – HOTLINE: 0799.762.128